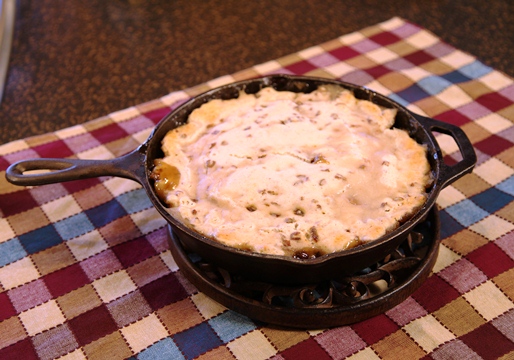 Easy desserts are great anytime!  And what better dessert to share today then this date cake or Southern Date Pudding.  This recipe has been a tradition in my family for as long as I can remember….and it is always baked in a cast iron skillet.  Date Pudding bakes with a luscious gooey layer of caramel sauce under the tender cake that is filled with dates and pecans.  Scoop up some Southern Date Pudding and top it off with a big dollop of Homemade Whipped Cream and get ready to swoon!
This is a "Make Life Special" quick and easy dessert so grab your cast iron skillet and let's start baking!

Southern Date Pudding
Ingredients
1½ cups warm water and 1½ cups dark brown sugar
1 cup sugar
1½ cups flour
1 cup chopped dates
½ cup chopped nuts
2 teaspoons baking powder
1 cup milk
Instructions
Combine warm water and dark brown sugar in a 10 inch cast iron skillet. Set aside.
Combine remaining ingredients and mix thoroughly. Pour this batter into the syrup.
Bake at 350 degrees for 35 minutes. The top should be lightly browned.
Serve warm with whipped cream.
Watch the WBTV Charlotte segment where I made Southern Date Pudding with the show hosts:
Ingredients…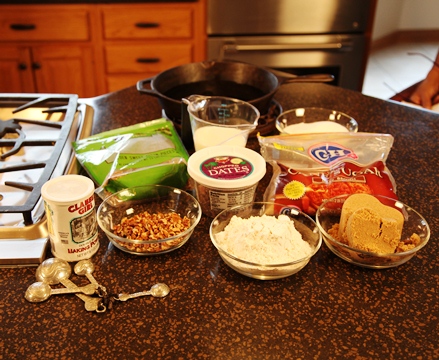 Combine warm water and dark brown sugar in 10 inch cast iron skillet.  Set aside.
Mix remaining ingredients together.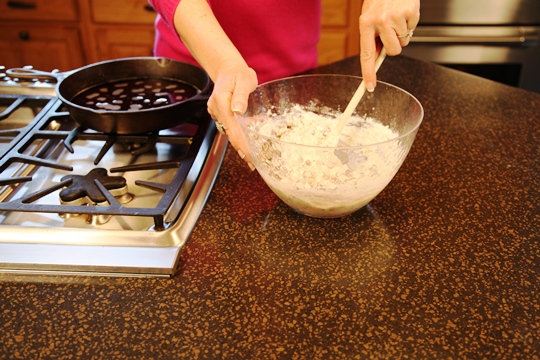 Pour the batter into the syrup mixture.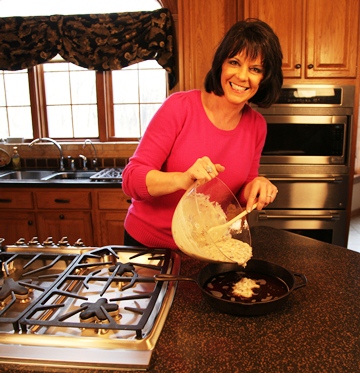 Ready for the oven…..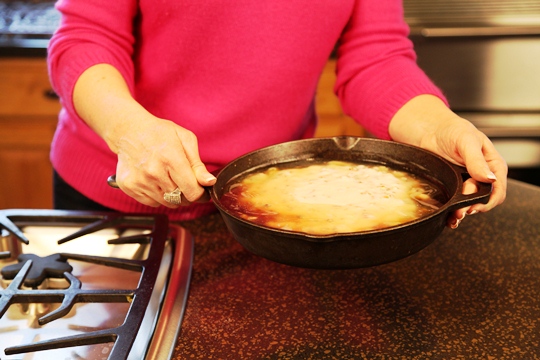 Bake at 350 degrees for 35 minutes.
Spoon warm date pudding into serving bowls and top with a dollop of whipped cream.
Remember…Let's make life special by sharing great food with our family and friends!  Enjoy! 
Note:  Photography for this recipe was provided by Martha Ruppert.