"Homemade" Bread Bowls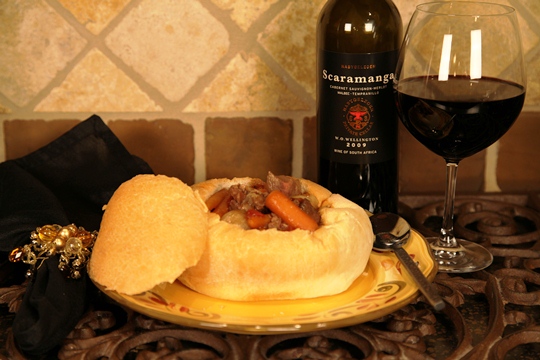 Frozen bread dough ( one loaf will make two bowls)
Cut the thawed bread dough in half. Each loaf will make 2 bowls.
Roll the pieces into balls, Place on a parchment paper lined baking sheet.
Brush the tops of the rolls with oil and cover with a piece of greased plastic wrap.
Let set out on the counter until doubled in size -- about 3 hours.
Bake at 350 degrees for 20 minutes.
Allow to cool on the pan.
To make the bread bowls, slice into the top of the bread at an angle and remove the top. Fill with a soup, stew or salad.
Enjoy!