You Have To Make These Little Cheese Bread Bites!
Little Cheese Bread Bites are hard to resist!
I always make a double batch of Little Cheese Bread Bites because 10 of these is just not enough at our house!  These are great as an appetizer or to serve with soup or a salad.  Watch the Make Life Special YouTube video and see just how easy these are to make!  
Little Cheese Bread  Bites are great to serve as a appetizer or with your meal. Only 3 main ingredients…what could be easier?  Enjoy!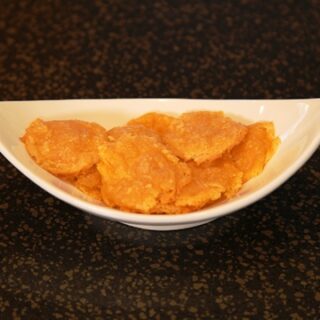 Little Cheesy Bites
Ingredients
5 oz jar Old English Cheese Spread
1/4 cup butter, melted
1/2 cup flour
dash of salt (optional)
Instructions
Combine the cheese spread and melted butter in a bowl and mix well.
Add flour and a dash of salt. Mix well.
Roll into small balls and refrigerate for one hour or longer.
When ready to bake, preheat oven to 400 degrees. Place balls on a greased baking sheet.
Bake for 10 minutes. Balls will flatten as they cook. Serve hot.
Makes about 10 Little Cheesy Bites.
Note:  The Kraft Old English Cheese Spread is found in the pasta section or the deli section of your grocery.
Here is another Make Life Special Cheese Bread recipe that is a rustic bread.  Easy Cheese Bread