The Omni Cancun Hotel and Villas is a Vacation Paradise
The Omni Cancun Hotel and Villas is the Perfect Mexico Vacation Destination!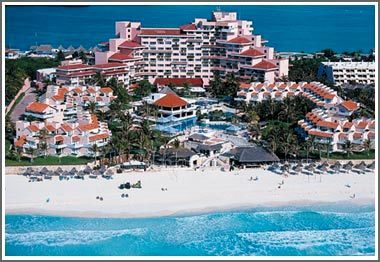 I recently returned from a week long stay at the Omni Cancun Hotel and Villas and it was fabulous!  I attended several culinary arts events and have lots of great ideas to share with my readers and my students.  Cancun is known for it's beaches, excellent resorts and nightlife.  Cancun has two distinct areas:  the hotel zone (Zona Hotelera) which is a long, beachfront strip of hotels, restaurants and shops and the traditional downtown area known as El Centro.  We spent most of our time at the resort but we also ventured out to El Centro to get a true sense of Cancun  and interact with the local people.  My family and I have vacationed at The Omni Cancun every year for over 15 years and we enjoy it more each year!
This year I traveled with my youngest daughter, Kacy,  and two friends who are also Culinary Arts Instructors.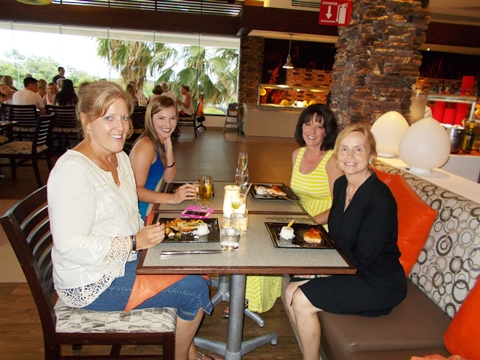 The resort has recently redecorated the hotel lobby and hotel bar areas and added a Vacation Club Member's Lounge.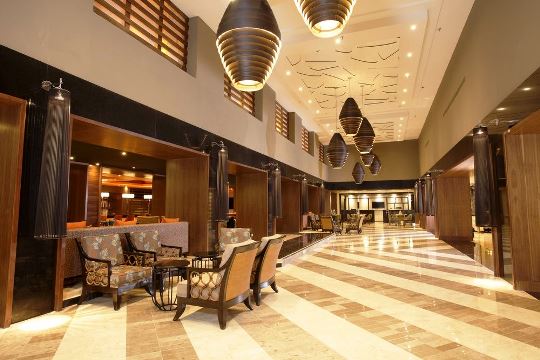 Dining Options at The Omni Cancun:
We purchased the all-inclusive option which included all of our meals, snacks and drinks for the entire week.  It also included entertainment each evening.  The Omni Cancun offers several dining options.  La Vista Asian Cuisine and Lounge boasts Indonesian and Asian cuisine and a Buddha Bar and is open for dinner.  We enjoyed dinner at La Vista our first night in Cancun.  Pina Colada is a casual open-air beachfront restaurant where we enjoyed breakfast each morning.   We loved the beautiful view from this restaurant and the friendly staff.  Da Vinci Restaurant offers gourmet Italian cuisine and was our favorite choice for dinner.  Da Vinci Restaurant  has an elegant atmosphere and provides an exceptional example of formal place settings, 5-star service and a 5 course meal presentation.  My favorite waiter at Da Vinci Restaurant is Enrique.  His service and attention to detail made our dinners extraordinary!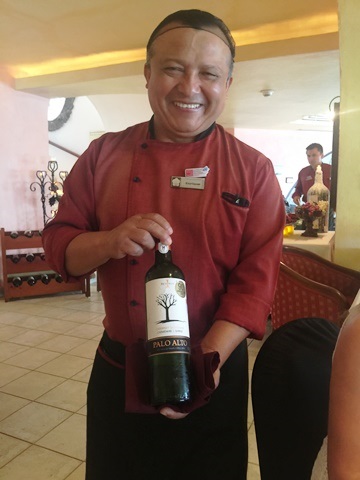 Here is the "Chocolate Piano" which is one of the dessert offerings at Da Vinci: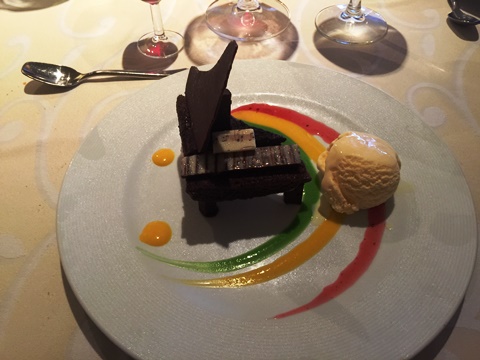 La Paloma Restaurant features buffets for breakfast, lunch and dinner.  This beautiful Mexican themed buffet restaurant has an abundance of appetizers, main dishes, salads and desserts.  Here are some of the beautiful food presentations: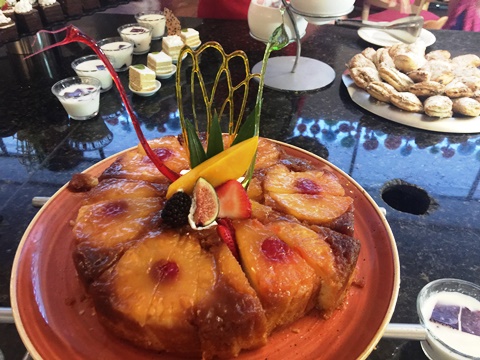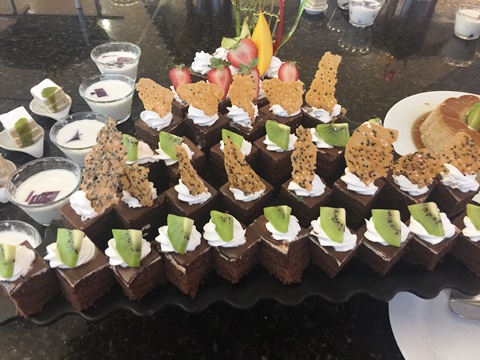 We met with the Omni Cancun Director of Hospitality and toured two of the Omni restaurants.  The chef at Viva Mexico demonstrated Fajitas.  We also learned about cooking on a Trompo which is similar to a rotisserie. Pastor Pork is prepared on a Trompo by placing a half of pineapple onto the skewer, followed by thinly sliced seasoned pork and then topped with the remaining pineapple top.  Delicious!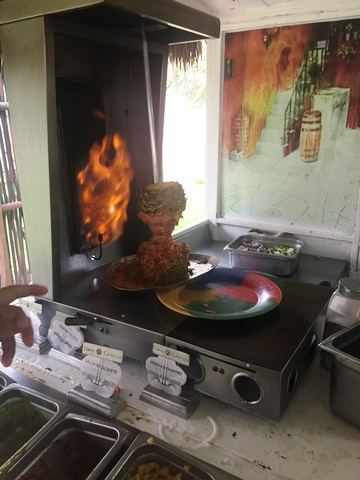 Chef Demonstrating Fajitas at Viva Mexico!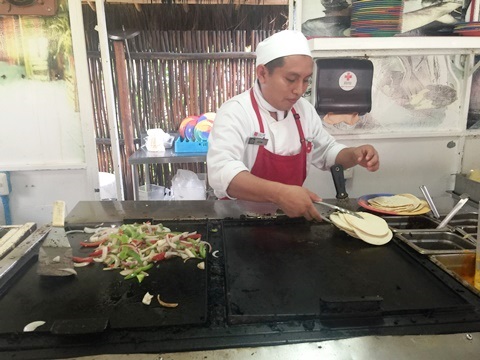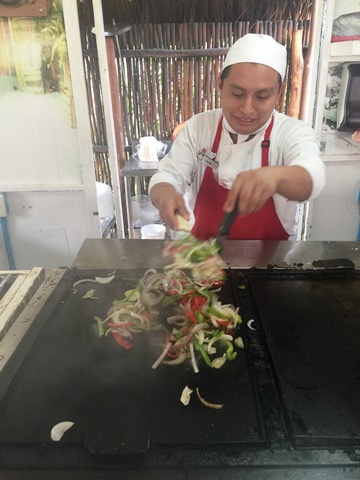 Viva Mexico is a cantina-style restaurant with traditional Mexican fare – tacos, quesadillas, fajitas, etc.  Other restaurants include the Sushi Bar, Kuku's Jacuzzi Beach Bar, The Pool Bar and Grill and La Pina Grill.
Flip Flops on the Beach!
We also made time for sun and fun on the Cancun beach!  We rented a Thai Bed several days and just soaked up the Cancun sun!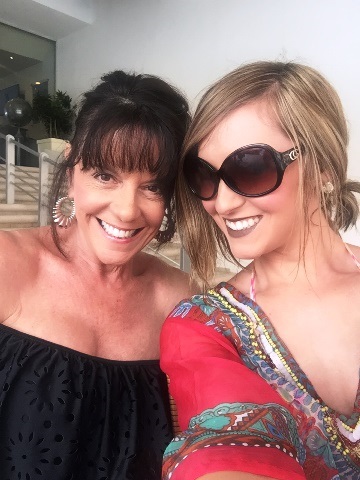 We all agreed that it was hard to say goodbye to beautiful Cancun and to the warm and friendly people we met along the way.
Until next year……