There Is a Lot To Be Said For Easy!  My Salsa Black Beans Recipe is Super Easy!
Everyone is so busy….who has time for long, complicated recipes?  Not me!  That's why I feature easy and creative recipes for BUSY people on Make Life Special!  I know what it's like to have a full time job, raise kids, go to softball games, basketball games, scout meetings, committee meetings, juggle the household chores, pay the bills, grocery shop, be the fix it person…and generally try to make everything alright for everyone in your family!  With your time at a premium, you need easy recipes that are great tasting.  
Try my Salsa Black Beans Recipe With Your Next Mexican Dinner!
This black beans recipe uses the convenience of canned black beans and canned salsa for a surprisingly easy and tasty side dish.  No one ever guesses how easy this is!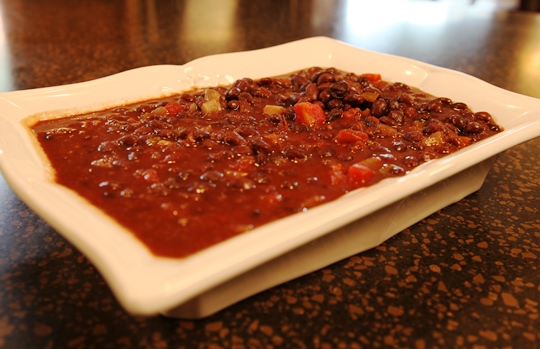 Salsa Black Beans Recipe
You can vary the flavor by using mild, medium or hot salsa. You be the judge!
Ingredients
2 cans black beans, drained and rinsed
1 to 1 1/2 cups salsa
Instructions
Combine the ingredients in a saucepan and heat.
Enjoy!
 You can vary the flavor of this recipe by using either mild, medium or hot salsa.  My family prefers the taste of medium salsa but you be the judge!
Black beans are a great source of protein and fiber.  This means that they will satisfy your hunger and keep you filling full and energized for hours.  Not only that….they taste good!  This Salsa Black Beans recipe is a perfect side dish for your next Mexican meal but it is also good served alongside any meat.  I like to serve this with roasted pork tenderloin, grilled chicken, pork chops or grilled hamburgers.  Once your family tastes this, you will be making it often.  And, this is also a very economical dish to make.  It is easy on your budget and great for you too!  Ole!