Joan's Grilled Cheese Pita Sandwiches
Try Grilled Cheese Pita Sandwiches for a Kid-Pleasing Lunch!
Are  you looking for some kid-friendly recipes? This one is a hit! Joan Lunden gave me this great grilled cheese sandwich recipe for quick lunchtime sandwiches that combine two favorites – pocket bread and grilled cheese!  These are sure to be a new favorite!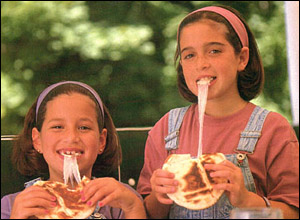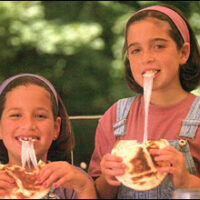 Joan's Grilled Cheese Pita Sandwiches
These sandwiches have 185 calories per serving, without any optional additions. With all of the optional additions: 262 calories
Ingredients
4 six-inch plain or whole wheat pita pockets
4 ounces low-fat cheese ( cheddar, mozzarella, or Swiss), shredded or coarsely grated
Non-stick vegetable oil spray
Optional additions: 2 thin slices tomato, 3 thin slices onion, 1 piece crumbled, cooked turkey bacon, 4 this rounds dill pickles, 1 small mushroom, sliced and 1 tablespoon sliced, pitted olives
Instructions
Cut a small slice from one side of each pita to make an opening, and stuff one-fourth of the cheese and any optional additions into each opening. (Make sure that any optional addition is wedged in the middle of the cheese, so that the cheese melts evenly and the pita stays crisp.)
In a preheated large skillet that has been sprayed with the nonstick vegetable spray, cook the stuffed pitas over4 moderate heat, covered, for 5 minutes a side or until crispy on both sides.
Grilled Cheese Pita's…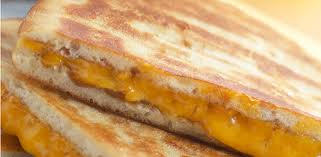 Joan Lunden's Website:
Check out Joan Lunden's website for lots of  healthy living ideas:  JoanLunden.com  Joan offers  many tips for creating a healthy lifestyle for wellness.  She has been an inspiration to so many women all over the country.  I met Joan when I attended Camp Reveille , her week-long retreat in Maine.  We had workshops and sessions on diet, exercise, beauty and how to cope with life changes.     
Here is another kid-friendly recipe from Make Life Special