Vickie's Creamed Green Peas Recipe
Looking for a green peas recipe that your family will like? Try my Creamed Green Peas Recipe for a change of pace!
Here's my easy side dish for  Creamed Green Peas Recipe…and it's quick to make.  Sometimes all cooks get stuck in a rut and tend to make the same vegetables over and over again.  Change things up and try new ways with vegetables for some creative side dishes.  By adding chopped onion and whipping cream ( or heavy cream) to frozen peas, you will create a great side dish for any meal.  Fresh green peas – right out of the garden are a terrific and delicious spring and early summer vegetable.  You can certainly substitute fresh green peas in this recipe but the recipe uses frozen green peas so you can make this year around.
I remember my Mom always telling me to eat my peas.  She must have known what a powerhouse of health benefits green peas boast. They have twice the protein of most vegetables and they are chock-full of nutrients and are low in calories.
This recipe is also a Make Life Special easy recipe because it only has THREE main ingredients and they are all readily available in your local grocery store. My family loves Creamed Peas and here is how I make them: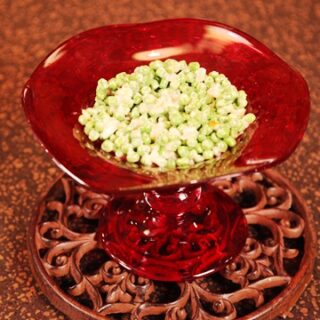 Vickie's Creamed Peas
Ingredients
1 tablespoon butter
1 tablespoon vegetable oil
1/2 cup onion, chopped
2 cups frozen peas, partially thawed
1/4 cup whipping ( heavy) cream
salt and pepper to taste
Instructions
Heat butter and oil in a skillet over low heat. Add onion and cook, stirring frequently, about 10 minutes or until tender and golden.
Add peas and cook about 15 minutes or until peas are tender.
Add cream and cook 5 more minutes.
Enjoy!
Cook onions until golden.
Add peas and cook until peas are tender…about 15 minutes.
Add cream and cook about 5 more minutes until the liquid thickens into a sauce.
This is a great side dish to serve with chicken, pork or beef.  Remember…"Let's Make Life Special by sharing great food with our family and friends.  Enjoy!"