Risotto originated in Italy and is a rice dish that is cooked in broth to a creamy (dreamy!!)  consistency.  Risotto can be served as a first course – with some crusty bread – as we are doing  here.  As a first course, it is great paired with a Brut Champagne.  Check out this great pairing at Velvet Palate.
Risotto is typically cooked in a meat, fish or vegetable based broth.  This recipe uses chicken broth ( low sodium) .  Many types of Risotto contain Parmesan cheese, butter and onion.  This recipe uses Parmesan cheese, butter and shallots.  Then we ramp it up to robust by adding 1/4 pound diced asparagus, 1/4 pound sliced shiitake mushrooms and Prosciutto (which is a type of Italian bacon).
You have to use a high starch rice to make risotto and this recipe uses Arborio Rice.  This type of rice has the ability to absorb liquids and to release starch and so it is stickier than the long grain rice varieties.  
While there are many variations on Risotto, the basic preparation remains the same.  
The rice is first cooked in onion ( or shallots ) and butter or olive oil to coat each grain in a film of fat.  

Then, red or white wine is added and has to be absorbed by the grains.  This recipe uses white wine.

When the wine is absorbed, the heat is raised to medium and very hot stock ( I used chicken stock in this recipe) is added in small amounts while stirring gently, almost constantly ( this process is what creates the smooth creamy-textured liquid).  

At this point, it is removed from the heat and the finely grated Parmigiano-Reggiano cheese is vigorously stirred in to make the texture as creamy and smooth as possible.  

This recipe adds the cooked asparagus and mushrooms at this point and is then topped with the scrumptious cooked prosciutto for a robust and over the top risotto!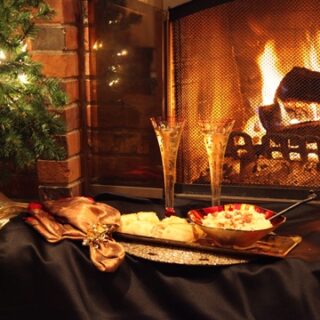 Robust Risotto
Ingredients
6 cups low sodium chicken broth, heated
4 ounces diced prosciutto
2 tablespoons olive oil, divided
1/4 pound asparagus spears, trimmed and cut into small pieces
1/4 pound sliced mushrooms
1 tablespoon minced shallot
2 teaspoons minced garlic
1 1/2 cups arborio rice
1/2 cup dry white wine, heated
1 cup to 1 1/2 cups shredded Parmigiano-Reggiano cheese
Salt and freshly ground black pepper to taste
Instructions
Simmer the broht in a saucepan. Keep warm.
Heat the wine in a separate saucepan and keep warm.
Add 1 tablespoon olive oil to large pan and heat. Saute the prosciutto for 3 to 5 minutes or until tender. Remove from skillet and set aside.
Add the asparagus and saute 2 minutes. As they begin to get tender, add the sliced mushroom and cook an additional 3 minutes or until the vegetables are tender and the liquid is removed. ( do not include any of this liquid or the risotto will not be creamy!). Remove from skillet and set aside.
Add the additional 1 tablesppon of olive oil to the skillet and sweat the shallots and garlic until translucent, about 3 minutes. Stir in the DRY rice and saute until each grain is coated in oil.
Deglaze the pan with the warm white wine and stir until completely absorbed, 1 to 2 minutes.
Now, start adding the hot broth to the pan in 1/2 cup increments; simmer and stir frequently until each addition is almost completely absorbed before adding the next, about 45 minutes total.
Lastly, stir in the cooked asparagus, mushrooms and the grated Parmigiano-Reggiano cheese. Season with salt and pepper, top with cooked prosciutto.
Enjoy!!
Be sure to check out Nicole's Mushroom Risotto which is a more delicate risotto recipe with a creamy cheesy texture.
This Robust Risotto is a little more time consuming than my other Make Life Special recipes but I was requested to feature this recipe.  I think it is really worth the effort because the layers of flavors in this dish are outstanding.  This really is very easy to make.  Here are the how-to photos:
Ingredients….
Crisply cooked Prosciutto ….
Heating the liquids….
Saute the asparagus and then add the mushrooms….
Ladle the broth into the rice…
Grate the cheese…
Ingredients ready to add to the Risotto mixture….
Risotto after it has absorbed all of the liquid…
Stir in the cheese, asparagus and mushrooms….
Risotto is great to serve as a first course with crusty bread or as a side dish with pork.
Remember," Let's make life special by sharing great food with our family and friends!"